KEY MANAGEMENT IN HOSPITALITY
The CQRIT cabinets provide an extremely flexible, fully expandable system allowing administrators to secure and monitor large numbers of keys 24 hours a day. It is ideal for hotels and resorts, casinos, gaming venues and convention centres.
The following departments can enjoy increased ease signing keys out, while improving security and accountability:
Housekeeping staff and cleaners

Engineering and repairs

Office and administrative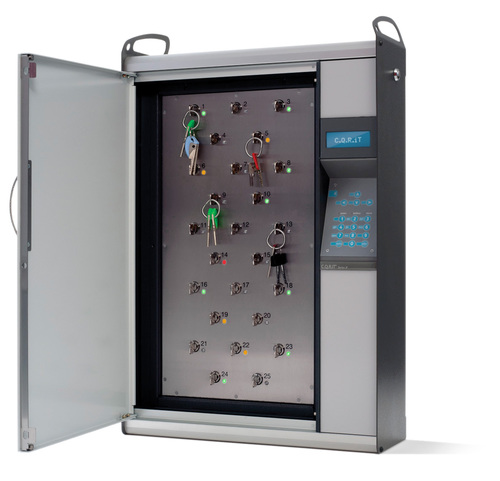 Large amounts of cash flow move through a casino, tempting people to cheat the system. Security with CIC key management solutions today consists of eletronic audit trails that reduce or supress the physical security measures that are controlled by administrators to prevent stealing by employees and provide a very tight legal audit trail.
Hotels place the safety and security of their guests as a top priority. CQRiT cabinets allow clients to closely monitor and control all keys and cards. The main benefit is the money saved by keeping staff focussed on their job, instead of signing out keys or searching for lost keys.
Monitor times and locations of personnel (e.g. security and gaming staff)

Ensure housekeeping keys do not leave the premises

Limit liability by confirming location, time and the identity of key users

Real-time status of keys through the software

Manage slot machines for repairs and removal of money

Key access can be decentralised but still controlled centrally
Personnel have access only to those keys they need

Reduces security breaches and theft by controlling access

Reduces cost of key and lock replacement – this system pays for itself

Alarms warn of key security breaches or cabinet tampering via software, email and relays

CQRIT provides total security – it can never be persuaded to give up a key

Multiple sized cabinets to suit your needs

Multiple pin option provides higher security keys