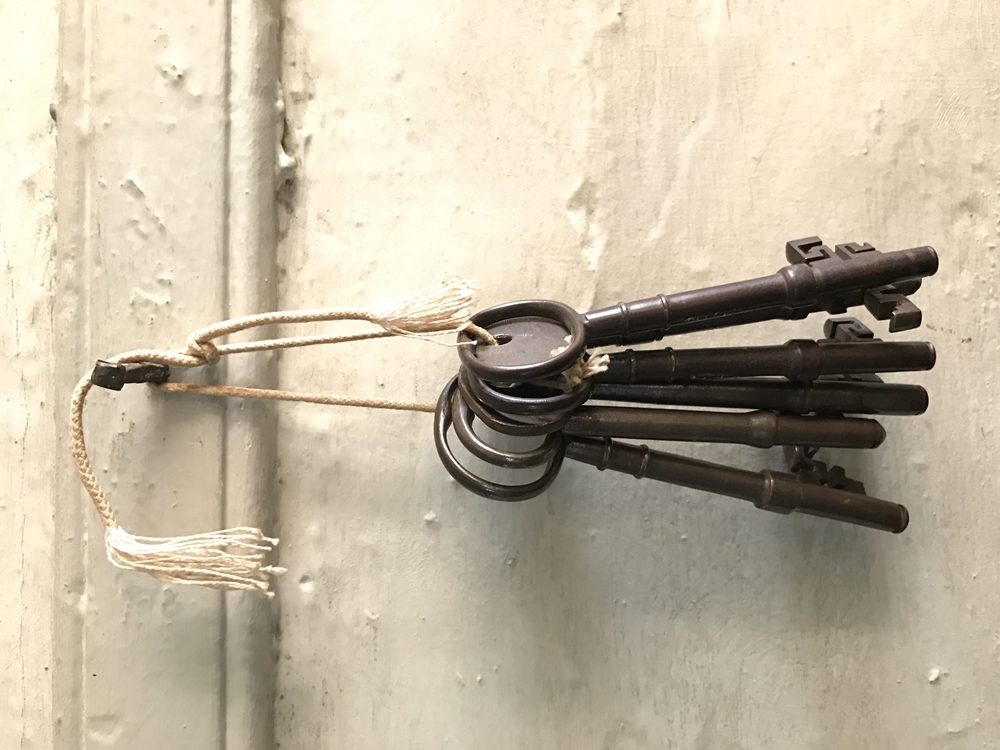 Key control system basics: what and why
Have you ever realised that the amount of keys your business is managing has gotten out of hand? Tracking who has what key, or finding the one you're looking for out of a massive bundle, has become impossible. Furthermore, this is all without touching on the security around your keys and the assets they're supposed to protect.
If this feels all too familiar, there is a solution. Implementing an electronic key control system into your workplace can remove the hassle from managing your assets as well as ensuring their security.
Here are the basics you need to know about key control systems.
What is a key control system?
Basically, it's a system that organises and secures your company's physical keys. How each business does this can vary from the very basic, such as simple sign-in sign-out sheets, to more advanced options which include secure electronic key cabinets that manage complex permissions.
Other features an advanced key control system cabinet should have include:
Encrypted communication channels for any software included.
Ability to pair with different access mechanisms, such as biometric scanners or pin pads.
Same-user return, to ensure the individual removing the key remains in control of it.
Why your business needs an electronic key control system
In the digital age, where advanced technology is easily accessible to most people, your company needs more than a basic log book to protect its keys and valuable assets. Instead, investing in an electronic key cabinet can bring with it a lot of benefits for your business, and give you peace of mind.
Electronic key cabinets are built to withstand tampering, whether it's physical or electronic.
Security
The most obvious benefit associated with an advanced key control system is the security it provides your keys. Electronic key cabinets are built to withstand tampering, whether it's physical or electronic, meaning you can rest assured that your assets are safe when held within one.
If you're trying to find a system to protect your master keys, having a secure cabinet is highly beneficial for your business. Additionally, you can increase the security levels around your master keys by requiring two people to be present when an asset is removed or asking for multiple methods of identification, such as a fingerprint and prox card.
Locating keys
When you're pressured for time, or trying to account for your business's keys, you might struggle trying to figure out where they all are. An electronic key control system takes this problem away. Instead of playing a guessing game, you're directly able to access the history logs, showing which employee removed the specific key.
This means you're always aware of who has what key, and for how long.
Accountability
With a key control system that monitors and records staff use of assets, you create accountability within the workplace. An audit trail causes your employees to reconsider their use of keys and any associated assets. It also helps discourage any misuse of your company's resources or potential thefts, as staff are aware that any issues can be traced back to them.
Government departments, who are accountable to the public, are especially likely to benefit from the transparency an electronic key safe can bring to their organisation.
Real-time alerts
An advanced key control system should allow you to receive real-time alerts, so that you're always aware of what's happening with your assets. For example, if you've set up a limit on how long a key can be removed from the safe for, an alert will be sent to you if the asset hasn't been returned within the given timeframe. This allows you to check in with the associated staff member and check that there's no issues you need to know about.
A good key control system will let you choose what keys are accessible to different individuals.
Flexible allocation of keys
A good key control system will let you choose what keys are accessible to different individuals. Instead of an employee gaining entry to all assets within a key cabinet, you can designate which ones they can take out and which ones they can't.
If your business has created a master key system, the ability to limit which keys your employees can access within the cabinet is essential. In this type of system, there is generally one key that can unlock every door. Ensuring that only specified individuals can get to this asset is vital for keeping your business safe and secure.
If you need to upgrade how you control access to your business's valuable assets, make sure you get in contact with the team at CIC Technology today. With top-of-the-line key cabinets paired with secure management software, we can help you set up the security you need for your keys. Reach out to organise your free product demo today.