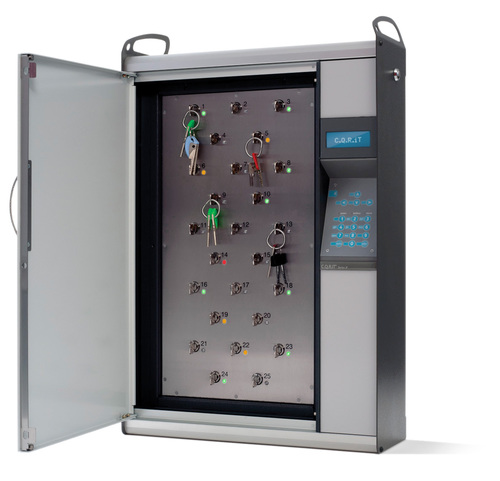 How Key Cabinets Might Have Prevented Theft
Several years ago, the small coastal town of Neskowin, Oregon was shaken to learn that their rescue truck for the area had been stolen over-night. The truck, belonging to Nestucca Rural Fire Protection District, was found missing by a volunteer in the early hours of the morning, and was reported stolen shortly after.
According to police, evidence showed that the station housing the truck had been broken into, and that the burglar had loaded the rescue truck up with equipment from other trucks in the station, then simply opened the garage door and drove the truck away. The truck, without the equipment, was later located and able to be returned to service.
This incident highlighted several security flaws the fire district had been overlooking. While they had locks on the door, anyone able to get past that would be able to just climb right into the driver's seat of any of their trucks, open the garage door, and drive off as the keys for all of them were sitting right in the ignition.
Startled by these oversights, the fire district put several additional safety protocols into effect. They installed alarm systems in all of their stations, and installed locking key cabinets throughout their six stations. They also trained all of their volunteers and staff on security procedures to help prevent the issue from happening again.
While these kinds of crimes cannot be completely prevented, taking a small step such as getting a key cabinet can help make it more difficult for criminals to take advantage of the things that you have worked very hard for. It allows you peace of mind in knowing that you have taken extra steps to safeguard you and your company's possessions.
To find out how you can take simple steps to make your building and keys secure why not Contact us! One of our experienced professionals can help you figure out what you're lacking, and get you set-up with the equipment that is right for your unique situation.